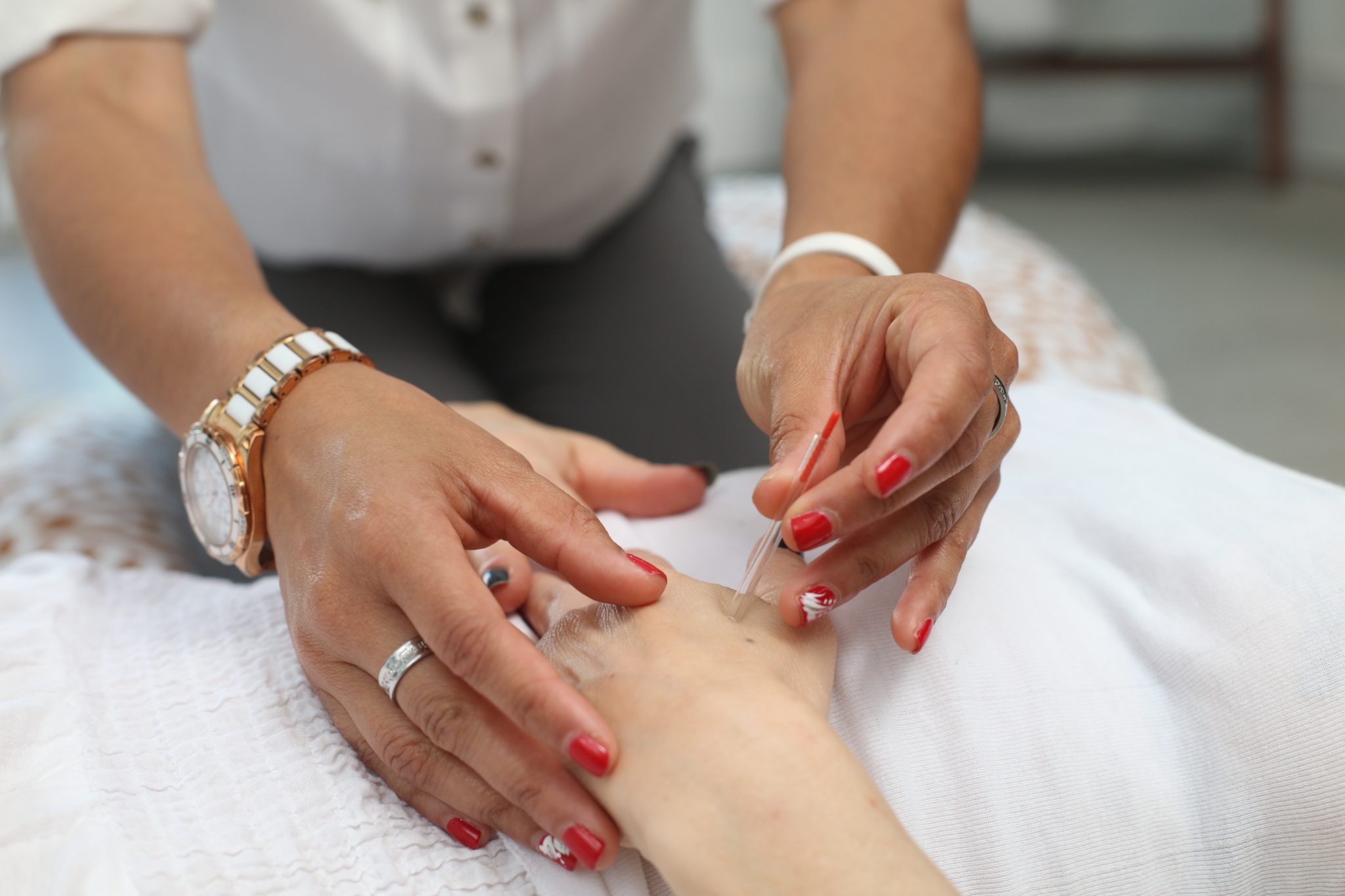 24 Sep

Acupuncture & Pelvic Health Physical Therapy: A Teamwork Approach

Many women struggling with pelvic health dysfunctions (ie, urinary incontinence, urinary urgency, constipation, and/or pelvic and low back pain) have been told "Oh, that's just your age" or "Well, you had a baby. What do you expect?" Contrary to popular belief, there IS a way to be proactive and conservatively manage not just your symptoms but the actual source of the symptoms. And more good news: there are a variety of health care providers out there who share common goals yet have different areas of expertise in order to holistically assist in healing over the course of time! One example of a shared responsibility model is physical therapy and acupuncture. I sat down with acupuncturist Natalie Willits from Acupuncture Northwest & Associates in order to better understand how acupuncturists can help treat women struggling with pelvic floor dysfunctions. Natalie is a licensed practitioner of East Asian Medicine in the state of Washington, a Fellow of the American Board of Oriental Reproductive Medicine (ABORM) and is board certified by the NCCAOM in both acupuncture and Chinese Herbal Medicine. I should also mention she was listed on the Seattle Met's list of 2019 Top Doctors (so it's safe to say she's passionate about providing top quality patient care!).

To sum up Natalie's area of expertise, acupuncture is a form of Traditional Chinese Medicine (TCM) that uses the body's energetic framework to balance the flow of Qi (vital energy, pronounced chee) in the body. Acupuncture also increases blood flow to targeted issues, which in turn helps the body heal by minimizing inflammation and flushing out waste products more quickly. To help resolve pain and activate this healing process, Natalie uses a variety of techniques along with acupuncture, including Chinese herbal medicine, Tui Na (a type of body work), moxibustion (a type of Chinese herb), cupping, and nutrition & lifestyle recommendations. In addition to fertility issues, she sees all sorts of concerns that we as PTs also see as co-morbidities, such as pain, headaches, allergies, anxiety, stress related issues, and digestive complaints.

The thing that makes Natalie's work particularly complimentary to PT is her specialized work with the body's energy system, which is oriented along various lines, or meridians, that flow in the body. In discussing shared populations of pelvic floor dysfunction, Natalie gave the example that the meridian that often holds stress runs through the both bladder and the liver, which is a primary line of treatment for Natalie to explore as she works with women experiencing pelvic pain often accompanied by stress, anxiety, and other unpleasant symptoms. In working with the rebalancing of the body's energy, she hopes to help the body dial back the nervous system in order to allow energy to flow more easily through the body for purposes of healing. Another shared population: postpartum mothers. Natalie and her colleagues often see women before their 6-week Ob/Gyn checkup to ensure the mother's healing has started off on the right foot (think: life with newborn = possible pain, anxiety, fear, lack of sleep, etc, etc!). Natalie and her colleagues will then follow the mother's care somewhat consistently starting again at 3-4 months postpartum as mother and baby adjust through the phases of growth and healing.

Acupuncture and all forms of TCM are best utilized as a preventative form of medicine, but also effectively treat symptoms surrounding difficult to cure diseases (just like pelvic health PT or any other form of PT for that matter!). In this day and age, people tend to favor the 'quick fixes' for pain and dysfunction, all to find out their symptoms return with a vengeance after being "fixed." Many people are referred to acupuncture and PT late, once symptoms have grown to become a daily disturbance. Often these more sustainable forms of treatment take more time and commitment from the client but tend to yield the best results over the long run. As clinicians, we know that time and money aren't infinite. This is why spending valuable time and resources on sustainable treatments is important in order to get you feeling like the best version of yourself over the long run. We encourage you to consider augmenting your physical therapy care with some acupuncture. You won't regret it! Get more info on acupuncturist Natalie Willits and her colleagues at Acupuncture Northwest!